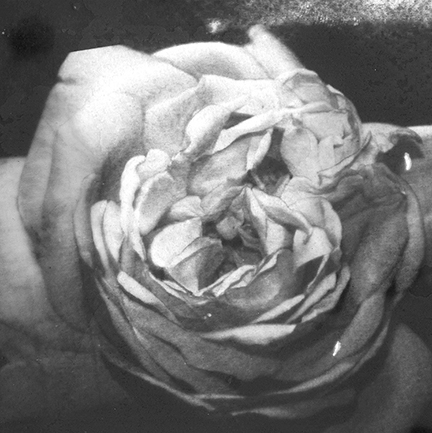 The older I become the more looking back means remembering many, many years. The number of years lining up before me seem to shrink at a quite alarming rate. So why not look back on just one month of emulsion making, being aware of the fact that in relation to these thirty days of challenge and fun an infinity of time is still in store?
Now, a different aspect of fun at emulsion making is evolving; here at home in the darkroom I am no longer alone on this emulsion making quest. I am joined by someone far younger, far more precise, and far more able to turn an artistic idea into something tangible on paper. An up and coming art student, as inquisitive as can be and fluent in English. It is a joy to try and answer her questions, hear her expressions like, "this is cool". She really was surprised having to use Photoflo. "That's cheating," she exclaimed, "we're supposed to make everything ourselves." She is right. One day we'll all be running low on Photoflo and the like. Be prepared, I'd like to say. We coated three feet of paper in one go. She with the puddle pusher and me just pouring the emulsion.
So this is going to be a joint effort, or better still a concerted action. This is the result of our first cooperation.
The next step on the road ahead
Talking about a magnetic stirrer, my colleague, while whisking the mixture, said with a little vehemence in her voice: "No. No way, hands on, you've got to do it yourself."
This month has brought me tremendous joy and a mass of prints. No, I am a long way from producing predictable results. At the same time I am well aware that I've been raising the quality standards constantly. By trial and error I've got the temperatures and other variables under control. The next phase will be about streamlining the whole procedure. I have to find a way that suits me. I, like everybody else, have to sort out an approach that is ergonomically sound. Not only physically, also the mental ergonomics. As soon as I have figured that one out, the whole sequence of actions with chemicals, gelatin and coating will become so natural that the results will be well worth looking at. That's why I decided, as a first step, to rebuild my darkroom. It served me well, but after a month I know what I want to change. I am on the move again. Anyway, I have got two stools in the darkroom now.
Just one month of emulsion making and as a result this picture of Unger's Light Goddess, it really is time to celebrate.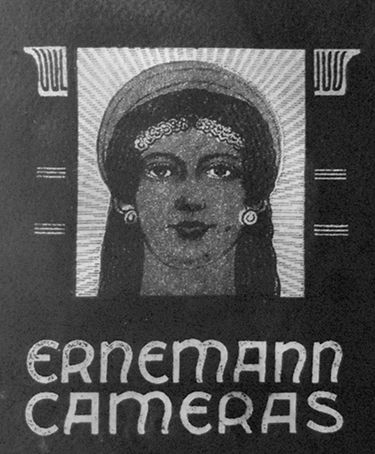 The trade mark of the Ernemann Camera Company of Dresden — 'The Light Goddess' made by Hans Unger in 1903 and as fitting as can be to the Light Farm. (from a digitally made negative, exposed 38 seconds at a distance of five feet from a 60 Watt incandescent lamp, developed 3 minutes in Adox Adotol ).