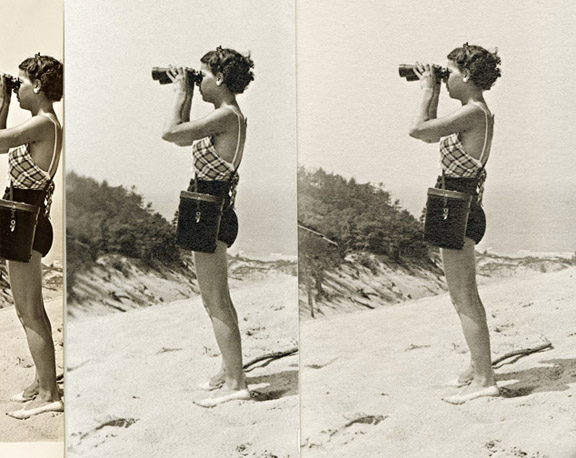 Emulsion '1B' Developing-Out Contact Printing Paper
Same recipe as '1A' with the following changes:
1) 15 drops glyoxal.
Result: It didn't change the emulsion bubbling problem at all. The only thing left to consider is the Everclear addtion. This is the first recipe I've added Everclear in the precipitation step. I found a reference in an old emulsion book that suggested this was a trick for finer grain. Maybe, but only if you are willing to use hardening fix.
2) No 1% KI addition.
Results: A bit slower, a bit warmer, and more density steps. Although it's hard to see from the scan, '1B' picked up step number 3 and the distinction between steps # 13 and 14 is more pronounced.
Above from left: Old Azo test strip, Emulsion 1A, and 1B.